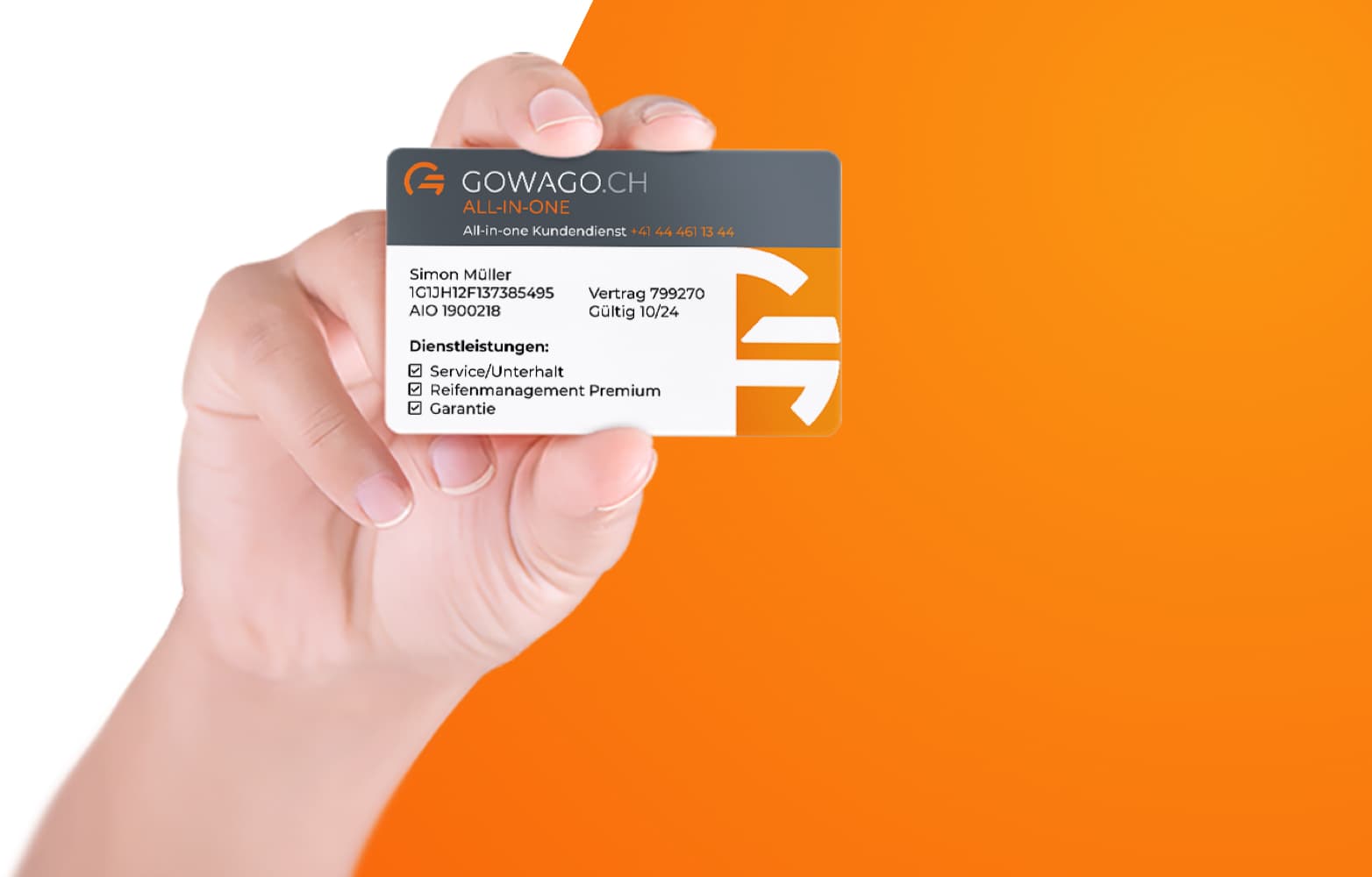 Use your All-in-one card
Your All-in-one card gives you access to everything you need to get on the road.
Don't forget you can always find the customer service phone number your card:
Looking for something else?
Check the FAQs
Find quick answers to frequently asked questions, from general leasing questions to finding another car through gowago.ch
Contact us
Our support team is available from 09:00 to 18:00, Monday to Friday.
+41 44 461 13 44
all-in-one@gowago.ch
Road assistance and insurance customer support is available 24-hours