How it works
Finding, ordering, and driving your next dream car has never been this easy. Here's how we do it.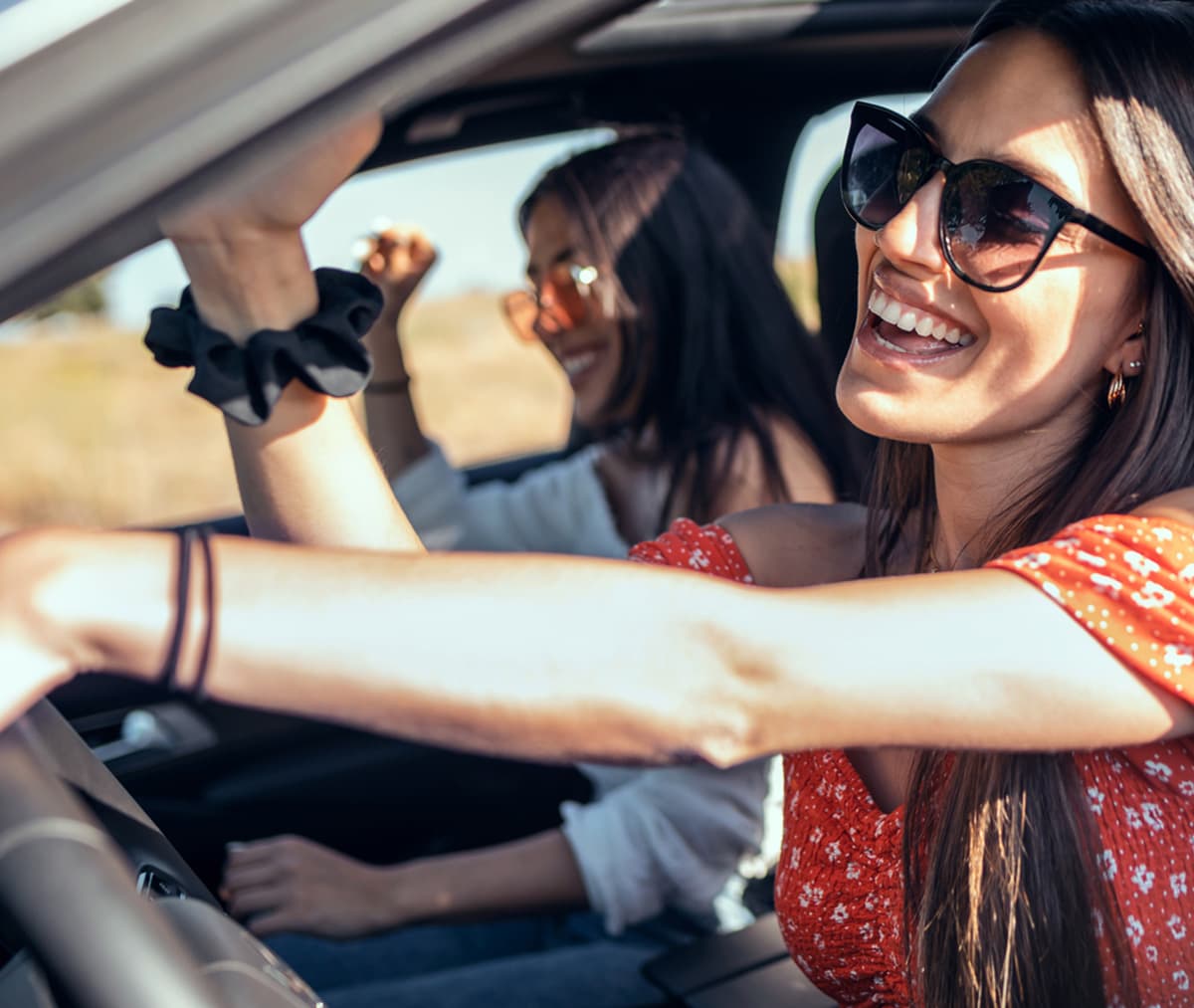 Getting a car on gowago.ch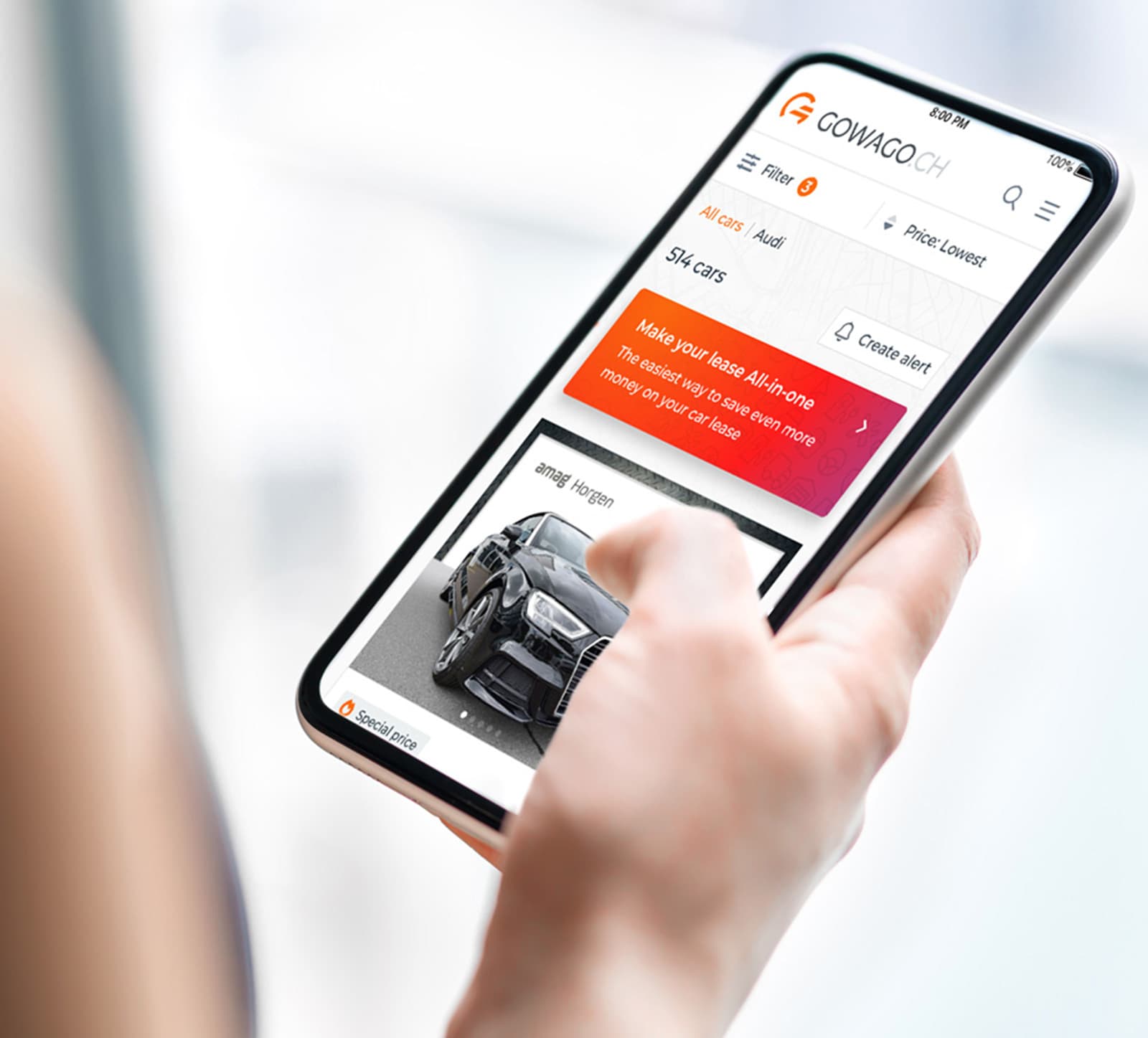 Step 1
Find your car
Switzerland's biggest selection
Whether you are looking for a city car, a family car, an SUV or an electric car, you're bound to find the right one on gowago.ch.
Find your dream car from the comfort of your home
Choose from new and used cars
Access exclusive discounts
Trade-in
Sell your old car when you apply for your next one – Get an estimate for your old car within 24 hours on business days
Learn more about trading in
Dedicate support
Every customer has a dedicated gowago.ch Advisor to answer any questions, and keep your journey a smooth one.
Book a non-binding consultation
Step 2
Build your lease
Build your perfect lease.
Choose how long you want to lease the car, how far you want to drive each year, how much you want to pay upfront, and the package that suits you.
Add insurance, tyres and more with one of our All-in-one packages
The price you see is the price you get - with us there are no hidden fees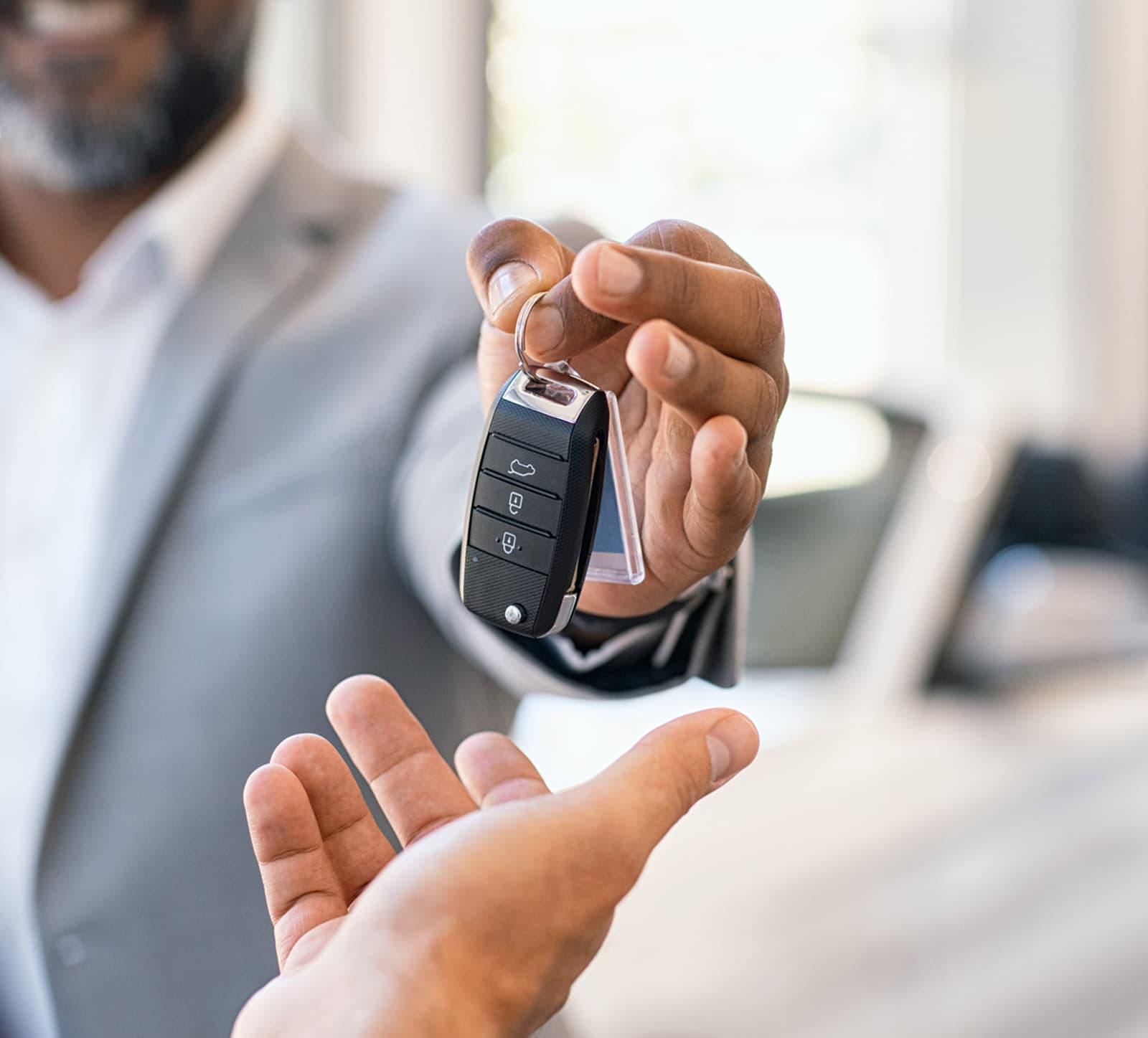 Step 3
On the road
With you on the journey
Our team will support you during the duration of your contract. Just sit back and drive without worries with gowago.ch.
Choose from pick up or home delivery
Your one-stop-shop for everything on the road
Free home delivery with All-in-one
Every car leased with All-in-one comes with free home delivery, or choose to pick it up directly. Cars leased without All-in-one can still be delivered to your home for a CHF 350 fee.
Frequently asked questions
Can I extend my All-in-one contract once my leasing contract ends and I buy my car?
Yes, when your lease ends, we can offer you a new All-in-one contract for your chosen duration and yearly mileage.
What insurance is included in All-in-one?
All-in-one insurance cover (provided by Basler) includes:
Roadside assitance in case of breakdowns
3rd party liability insurance
Full-casco insurance
How often do I need to service my car?
Service and maintenance must be done according to the manufacturer's service interval and guidelines. You should get a notification on your car's information system when a next service is due. When in doubt, contact us and we will help you out.
Where can I service my car?
You must do maintenance and service your car at an official service location of the car brand you're driving (e.g. if your car is an Audi, you can only service your car in official Audi service locations).
You can find the official service locations on your car brand's website or click here.
You can also contact us and we'll find a garage close to you.
Where can I change and store my tyres?
You can change and store your tyres at one of our partner garages located across Switzerland:
Show your All-in-one customer card at the garage and you will receive the services at no extra cost.
What our customers are saying
Super straightforward procedure and really accommodating staff. All around recommendable.
Very good service from the beginning to the end of the process, available, pleasant and very accommodating, they make every effort to arrange everything and make sure everything goes well!
Totally satisfied with gowago services and I will not hesitate to call them again for my next vehicle 👍
Very good service, the whole process is very uncomplicated and the communication is also great. Very friendly and attentive staff. Have recommended it to my friends.
Highly recommend for those who are looking for convenience and budget car leasing! Fast, efficient and professional! Very pleased with their work.
Fast and efficient service, the advisors constantly answered all my questions with great sympathy and professionalism. The delivery time was respected with even a week in advance. I am fully satisfied with their service.
Quick and easy transaction. Everything is possible online with an online personality-check. Simple and pragmatic exchanges with a dedicated advisor.
Wide selection of vehicles. They answered all of my questions and helped me in my search for the right, suitable vehicle.
Great service, my advisor is super nice and kind. It is top-class performance, no words, 10 out of 10. I recommend Gowago.